Farewell to Bill Ellis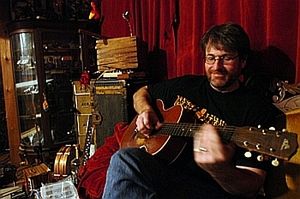 Memphis Acoustic Music Association
presents

William Lee Ellis

Friday, July 29, 2011 8 pm
Otherlands Coffee Bar 641 S. Cooper St.
Tickets: $12 at Otherlands and Davis-Kidd


We have a happy-sad occasion here: Bill Ellis and his family will shortly be leaving our sultry southern city for the cooler temperatures of Vermont where , brand new Ph.D. in ethnomusicology in hand, he'll teach at St. Michael's College near Burlington, Vermont. And you'd better bet that he'll be moonlighting as a highly sought after performer up there too. So before he goes, MAMA is giving him one last shot at the Memphis audience he wrote for and played for innumerable times in the fifteen years he lived here.

Bill was the best music critic the Commercial Appeal ever had. His commentary improved the general quality of performance around here, because he could outplay any musicians he reviewed. They all knew it and it kept them on their toes. He's a songwriter's songwriter and a preservationist's preservationist,and there is simply nothing he can't do with a guitar in any American style, from backing up his own dad's genius banjo playing, to playing any of the South's most demanding regional Blues styles.


We wish him and his family the very best. This will be your final chance to see him, to hear him, to be flabbergasted by his fluency and exalted by his command of language and style. Look for some local musical greats to sit in for a few songs in this farewell show. This is your last chance to say, 'I knew him when'.


The London Times
Here is a new artist with a pedigree as rich as any ... He has recently released The Full Catastrophe, a beguiling and compelling album that mixes country, blues and gospel, evoking everyone from Lonnie Johnson to Tarheel Slim.

Sun Records legend Sam Phillips
William Lee Ellis in Conqueroo has captured the best of this great musical genre that I've heard in a decade or more...Intuitive music making at its best. An outstanding CD.

Minor 7th
With one foot in the 21st century, the other in the timeless magic haze of the Mississippi Delta, William Lee Ellis leads us into a world steeped in life's
mysteries

La Hora del Blues
Powerful passionate acoustic blues full of chromatic beauty... a very gratifying piece of work.
---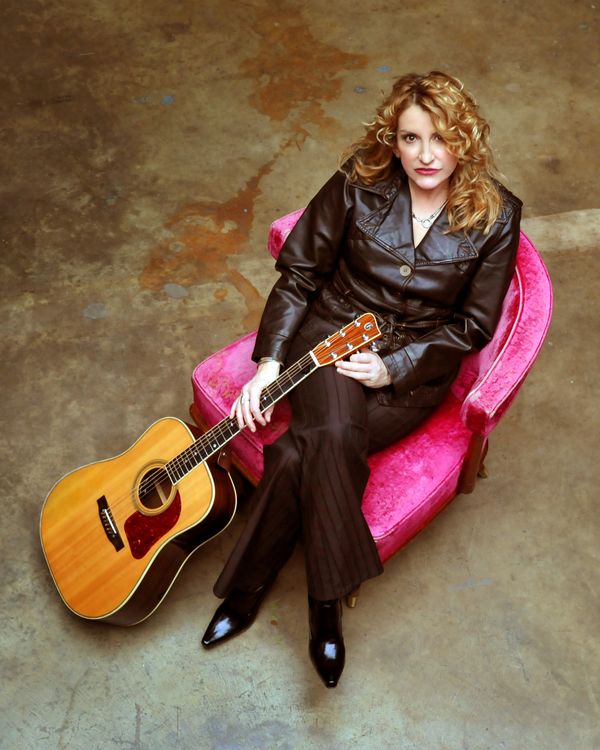 Claire Lynch, with Guitarist Matt Wingate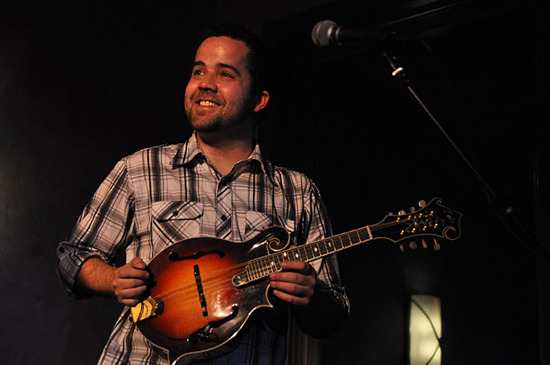 Saturday, March 12, 2011 8pm

Otherlands Coffee Bar
641 South Cooper Street, Memphis, TN 38104
901-278-4994
$12 $6 for students with ID
Ticket Outlets: Otherlands and Davis-Kidd Booksellers
http://www.clairelynch.com/

Claire Lynch, IBMA's "Female Vocalist of the Year" appears in her first MAMA concert with bandmate Matt Wingate. "The beauty of doing a duo is how the songs are pared down to their barest form. A lot of sweetness can emerge," says Lynch. "…. in this case… less is more."

Lynch has long been recognized as a creative force in bluegrass music and at the forefront of women who have expanded the genre. Since her first recording at the age of 19, she has received countless awards and two Grammy nominations, and has performed at music festivals and theaters around the world for over two decades.

Lynch's style encompasses classic bluegrass and thoughtful infusions of contemporary folk, country, rock, and swing. Her songs have been recorded by Kathy Mattea, Patty Loveless, and others, and she has performed as a backing/harmony vocalist with Dolly Parton, Linda Ronstadt, Emmylou Harris, and Pam Tillis.

Whatcha Gonna Do (September 2009) earned three nominations, including "Song of the Year" for "My Florida Sunshine" and "Recorded Event of the Year" for "That's What Makes You Strong," a duet with Jesse Winchester.

Guitarist Matt Wingate has been accumulating his own accolades. At 15, he won the Merlefest guitar championship and was recently featured on the cover of Flatpicking Guitar Magazine . Wingate's skill on the guitar, bouzouki, and mandolin and his vocals provide a perfect fit with Lynch.


"A bluegrass stalwart, Ms. Lynch showcases the strong rapport of a working band on "Whatcha Gonna Do," her chipper new album. And along with some original tunes, she lays claim to songs like "The Mockingbird's Voice," a pitch-perfect fit for her." The New York Times.

"With a wealth of terrific material, Whatcha Gonna Do marks an assured, elegant return for veteran bluegrass vocalist Claire Lynch… crisp, dewy vocals ring over a parade of ethereal folk, bluegrass-swing, and mountain waltzes." POPMATTERS.


---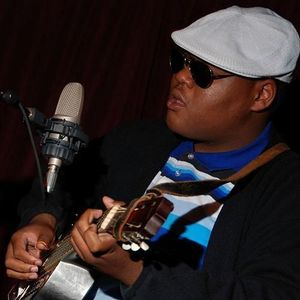 Jerron "Blind Boy" Paxton


Friday, Feb 11, 2011 8 pm
Otherlands Coffee Bar
641 S. Cooper
Tickets $12 and $6 for students with ID
at Davis-Kidd Booksellers and Otherlands
901-278-4994


Jerron "'Blind Boy" Paxton is an American genius….. no kidding. He was raised in Watts, but his people come from North Louisiana, and it shows.
He is all of twenty one, a large man with a huge talent and a gargantuan sense of humor. He's a dead ringer for Blind Blake, whose music he plays to a fare-thee-well, but if you put a derby on him and seat him in front of a piano, Fats Waller lives again. Pass him a banjo, guitar, mandolin, fiddle, and just about any other instrument you can think of and he'll show you something you can't live without. He decided at the age of fifteen-- about the time he started to go blind-- that he just didn't like anything written after 1934. So now he plays the piano twelve hours a day, and listens to 78's the rest of the time
If you miss this show, you will kick yourself around the block for weeks. He is a genius. No kidding.

http://www.vanloumedia.com/vlm/videos/sitesound-blind-boy-paxton

http://playingforchange.com/episodes/31/Mole_In_The_Ground

Paxton will be a guest on Channel 3's "Live at 9" Friday morning, Feb 11

---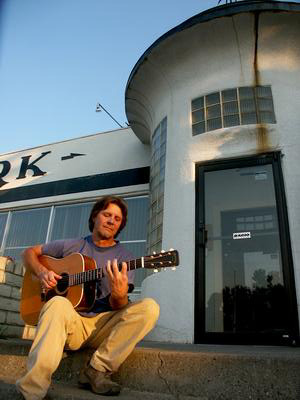 Bill Mize
Saturday, January 22, 2011 8 pm
Otherlands Coffee Bar
641 S. Cooper St
Tickets $12 and $6 for students with ID
at Davis-Kidd Booksellers and Otherlands
901-278-4994
and special guest Beth Bramhall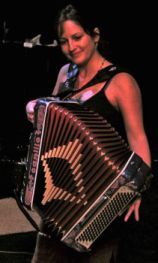 Bill Mize's meticulously crafted original music blends delicate highland melodies and Memphis style grooves with a tone that is recognized worldwide. His collaboration with David Holt on Stellaluna won him a Grammy, and his work appears in the Windham Hill Guitar Sampler and Masters of the Acoustic Guitar on Narada Records.
Bill's music was recently featured in the new Ken Burns documen¬tary, The National Parks: America's Best Idea, aired on PBS in 2009.

Performing with Bill is Beth Bramhall, an accordionist, pianist and composer from Missoula, Montana. Aaron Bragg of the Local Planet writes... "with the addition of Bramhall on accordion, Mize's style takes on an even more sublime sound. That's right: "sublime" and "accordion" in the same sentence..."

Bill will be a guest on several local stations—tv and radio. Look for him on Friday morning, Jan 21st on Channel 3's Live at 9 and on "Checking on the Arts" on WKNO at 3:45 p.m. also on Jan 21st.

Thank you, Kim Halyak and Bill Schosser, for underwriting this concert!

---



This project has been funded through an Arts Build Communities Grant, a program funded by the Tennessee General Assembly and administered in cooperation with the
Tennessee Arts Commission and ArtsMemphis.