The Memphis Acoustic Music Association
presents 
Brooks Williams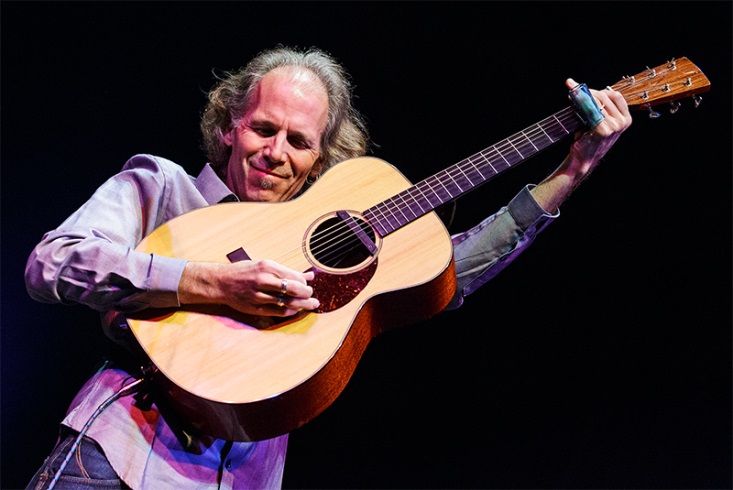 Friday  Oct 2, 2015   8 pm       $15

Otherlands Coffee Bar  641 S. Cooper   Memphis TN 38104

Tickets are at the Booksellers at Laurelwood, at the door, and online at

 https://www.eventbrite.com/e/brooks-williams-tickets-18429371747


 



 Brooks Williams is proverbial triple-threat: monstrous guitar chops, a rich and silky voice, and hook-laden songs. He walks the line between blues and Americana, but there's a bit of jazz and rockabilly thrown in for good measure. Imagine Doc Watson, Willie Nelson, Lonnie Johnson and Blind Boy Fuller sitting in a bar having a jam – and you're just about there!



He is one of the most diverse and entertaining performers on the acoustic roots music scene and is ranked one of the world's Top 100 Acoustic Guitarists.  With 20 CDs to his name – and more on the way – this Statesboro Georgia native is, according to Dirty Linen, "

"A consummate artist… among America's musical treasures." 





"Pan-Americana Roots 'n Blues, doused in Moonshine alt-Billy and delicious Dixie"    Net Rhythms

"Absolutely beyond criticism!  A slice of Americana at its finest!"   fRoots

"a fret monster who has to be seen to be believed."  San Antonio Light 

"Dazzling guitar work!" Acoustic Guitar

"He possesses a melodic virtuosity on the guitar that runs like liquid from his fingers..." The Irish News
The Memphis Acoustic Music Association
presents
WISEWATER  
Saturday, June 27, 2015     8 PM

Otherlands Coffee Bar   641 S. Cooper   

$15    Tickets are at Otherlands and at The Booksellers at Laurelwood  or you can purchase them online at    https://www.eventbrite.com/e/memphis-acoustic-music-association-presents-wisewater-tickets-17160708140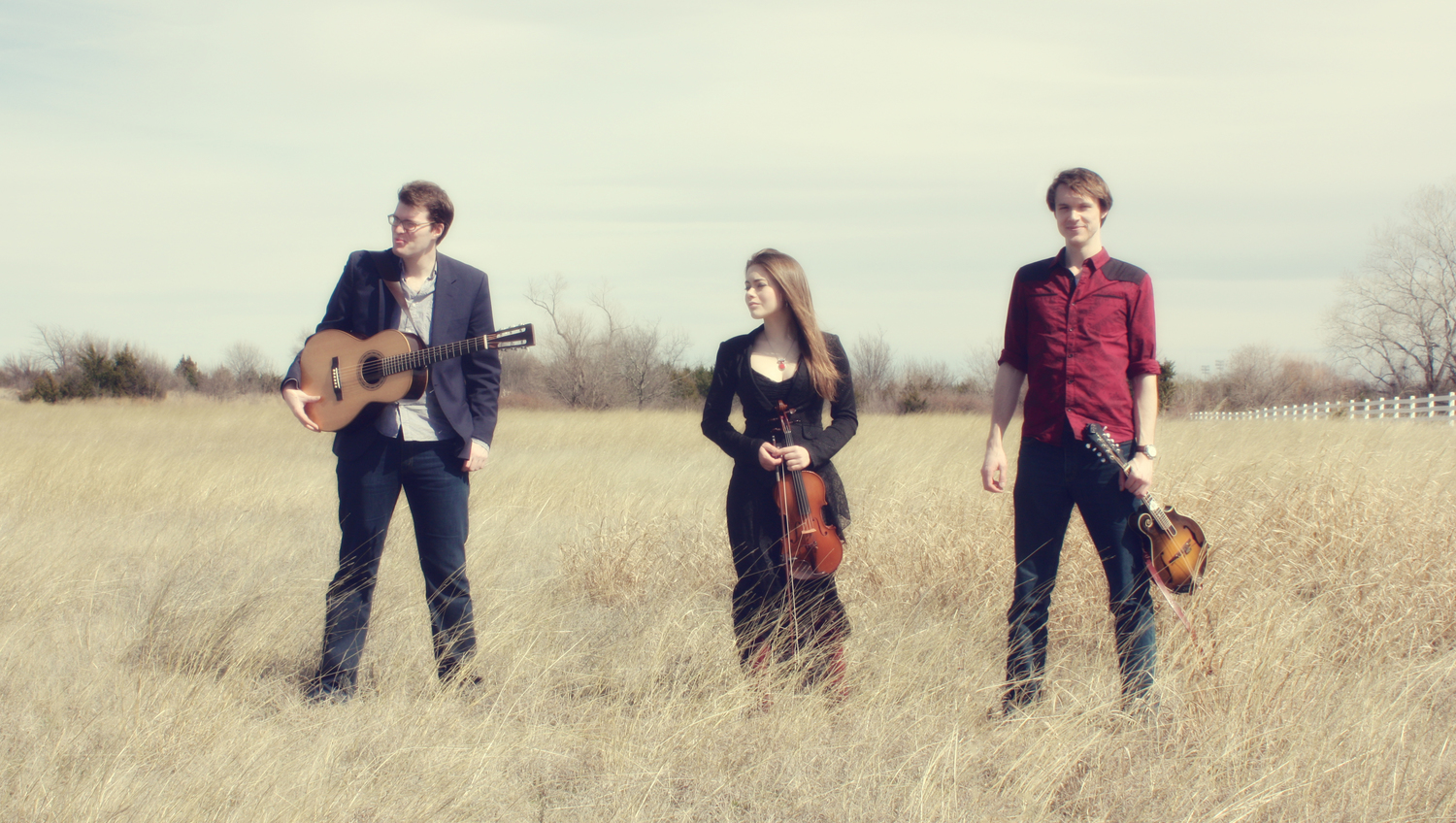 MAMA presents critically acclaimed contemporary folk trio Wisewater.
 
Based in Nashville, Wisewater (Kate Lee on vocals/fiddle, Forrest O'Connor on vocals/mandolin, and Jim Shirey on guitar) have appeared on The Grand Ole Opry several times in the last year and have toured across the country, sharing the stage with Emmylou Harris, Ricky Skaggs, John Cowan, Mary Gauthier, and many others.
 

 


O'Connor, a graduate of Harvard University and son of legendary fiddler Mark O'Connor, plays sessions around Nashville and won the Tennessee State Mandolin Championship in March. He formed Wisewater with Lee in 2014 after a string arranger in Nashville introduced the two. Lee recently graduated from Belmont University and has appeared on the CMA Awards and Christmas Shows for several years, backing up many major entertainers including Rod Stewart, Keith Urban, Brad Paisley, and Lady Antebellum. Shirey, also a Harvard alumnus, has co-written songs with O'Connor for several years and joined Wisewater last fall.
Wisewater's debut EP, 

The Demonstration

, was released last November and reached #13 on the iTunes Singer-songwriter charts. Featuring five original songs, the record was hailed as "beautifully poetic" by 

The Democrat and Chronicle

 (Rochester, NY).


 
"I love it. Their songwriting is skillful, insightful, and evocative. Kate's voice is both soulful and sweet and blends effortlessly with Forrest's clear, clean tenor. Their music is joyful, beautiful, and intentional. Wisewater, I'm listening, I 'hear you,' and I look forward to hearing your singing, songwriting, and playing for a long, long time to come."  John Cowan  

"Wisewater makes beautiful music. The sound of their combined voices is heavenly. The music pouring out of these souls is truly angelic, and it has been my great pleasure to have been able to play with them on several occasions. With them you get world-class musicianship, professionalism, and deep feeling." — Mary Gauthier
Read more about Wisewater at http://www.wisewatermusic.com/
Sublime music AND dinner!  
The Memphis Acoustic Music Association (MAMA) presents
Bill Mize 

Friday, August 21, 2015   8 pm
Overton Chapel  
53 East Parkway S   Memphis TN 38104 
This is a first in many ways for us...first in having a catered dinner, first in Memphis Sound Lab's new place, the acoustically perfect and beautiful Overton Chapel.   Do not pass up this wonderful  way to spend a Friday evening!  How can you pass up  $35 for a marvelous dinner and a concert by a guitar master?

 IMPORTANT:  Dinner is optional.   You can come for the concert only.  

 DINNER reservations  ($20)  need to be made online by August 17, or you can send a check to MAMA  PO Box 42024   Memphis TN 38174-2024.  Mail by Aug 15 please.   

CONCERT  tickets   ($15) will be on sale at The Booksellers at Laurelwood starting July 30, or you can buy them at the door or online: 
https://www.eventbrite.com/e/bill-mize-presented-by-mama-tickets-17711158552

We do NOT have a license to sell or serve alcohol, but you are welcome to bring your own.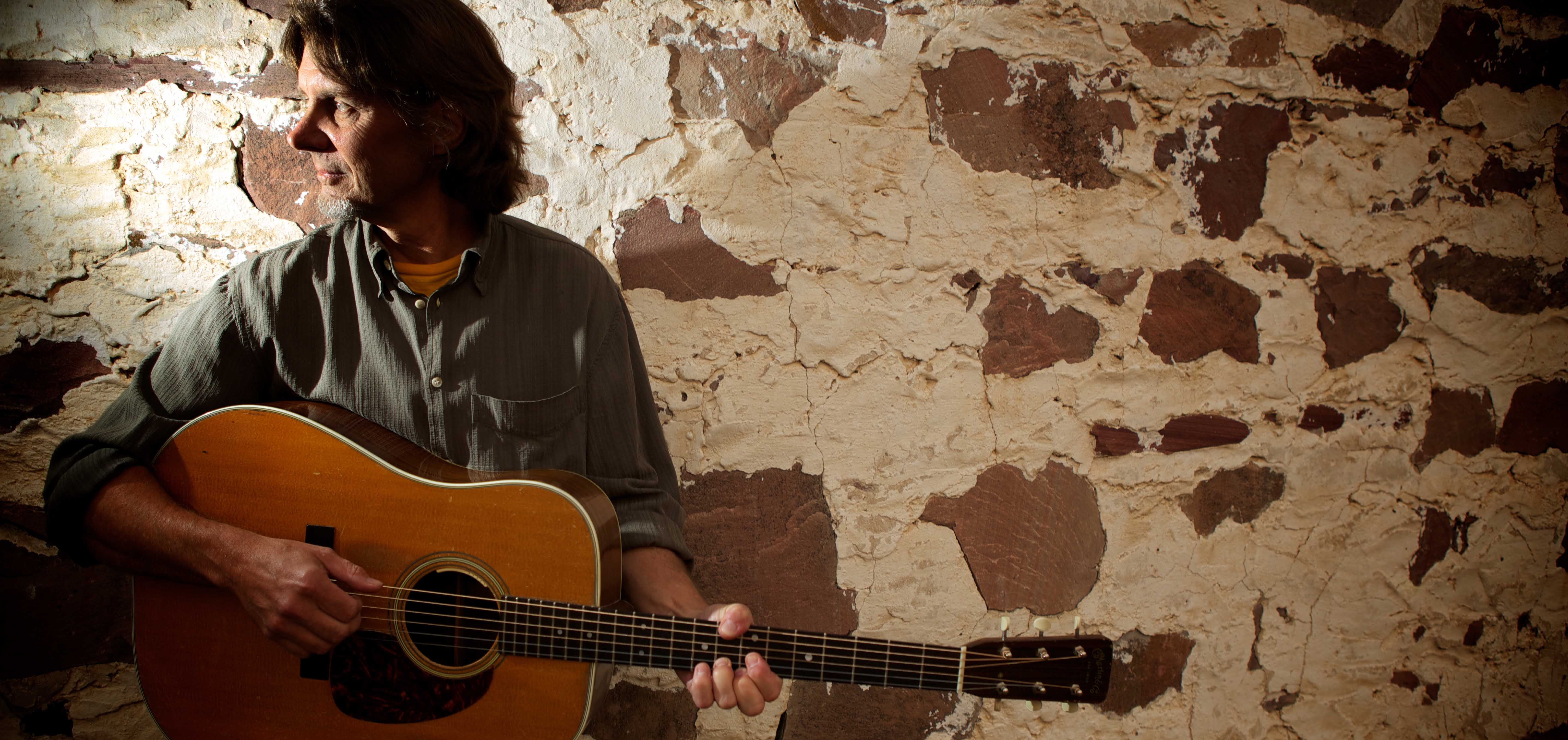 Grammy-winning guitarist Bill Mize is a son of Tennessee, and a more fitting representative of his state's rich musical heritage would be hard to find. His critically lauded fingerstyle compositions are fluid and intricate, and their delivery masterful.  " I received most of my musical education from a cheap Zenith radio," says Mize, who as a child drifted off to sleep to the decidedly non-sleepy lullabyes emanating from Nashville's WLAC and WSM and Knoxville's WNOX.
      Maybe that's why critics speak of  his ability to "transport" the listener; the music itself has been transported. The links to his Tennessee roots are unmistakable, but so are the elements of the far wider musical realm he inhabits, and the mixture is as intoxicating as Tennessee moonshine. With a twist.
***************************
       Mize is a past winner of the Winfield National Fingerstyle Guitar Competition, and received a GRAMMY Award for his collaboration with David Holt on Stellaluna.  His music is featured in the  Windham Hill Guitar Sampler, Narada's Masters of the Acoustic Guitar, and in Ken Burns' documentary, The National Parks: America's Best Idea.
     Mize has six critically acclaimed CD releases, including the 2014 album, The Back of Beyond. If your volume is up, you are listening to the title track right now and can download that tune.
***************************
"Mize's tone is lovely and his technique is state-of-the-art. He combines form and substance to create music so sublime and accessible I was almost sighing out loud." Acoustic Guitar Magazine
 "His music is all about subtlety and nuance. Listen casually and you'll be hooked. Listen close and you'll be wowed."  Knoxville News Sentinel
MAMA is joined by Charlie Lawing of Memphis Sound Lab and Ann Sharp of Just for Lunch to present an amazing evening.   Memphis Sound Lab's new home is at a beautifully redesigned former church (the A-frame)  now called Overton Chapel.    It is at the intersection of East Parkway and Monroe, just before the southbound exit to Union.   Plenty of parking spaces are on the south side of the church and on Monroe.    Charlie's  state-of-the-art sound system will deliver the best sound we've ever had, perfect for Mize's sublime acoustic guitar playing.
Just for Lunch is offering a marvelous dinner and if you've ever eaten there, you know how delectable the food is.     Be sure to make your dinner reservations  by August 17.    Dinner is from 6:00 to 7:30.   If you arrive at 7, that will be a bit too late. We need to have time for the Just for Lunch staff to pack up before the concert begins at 8:00.
Ø

  

Grilled Chicken and Pasta with Ribbons of Sweet Peppers in a  light Alfredo 

 
Ø

  

Caesar Salad with Garlic Croutons

 
Ø

  

Mixed Grilled Vegetables

 
Ø

  

Homemade Rolls

 
Ø

  

Toffee and Lemon Squares

 
Ø

  

Fruit Tea
  Here is the link for dinner reservations: Remember to reserve by August 17th.   
The Memphis Acoustic Music Association (MAMA) presents
SPENCER BOHREN
Saturday, Sept 12, 2015 8 pm
Overton Chapel 
53 East Parkway S Memphis TN 38104
Pre-Concert Dinner: 6:00-7:30 pm  $20
Concert: 8:00 -10:30 pm    $15    $7 for students with ID
Note:  Dinner is optional.  You may come for the music only.   
Dinner reservations must be made  by Sept 8     See below
CONCERT tickets are on sale at The Booksellers at Laurelwood, at the door or online at
https://www.eventbrite.com/e/mama-presents-spencer-bohren-tickets-17914103566 
We do NOT have a license to sell or serve alcohol, but you are welcome to bring your own.   Wine glasses are provided.  

Many thanks to  Eileen Huey for underwriting this concert in memory of her husband Ray and in honor of her grandson Zachary McElwain.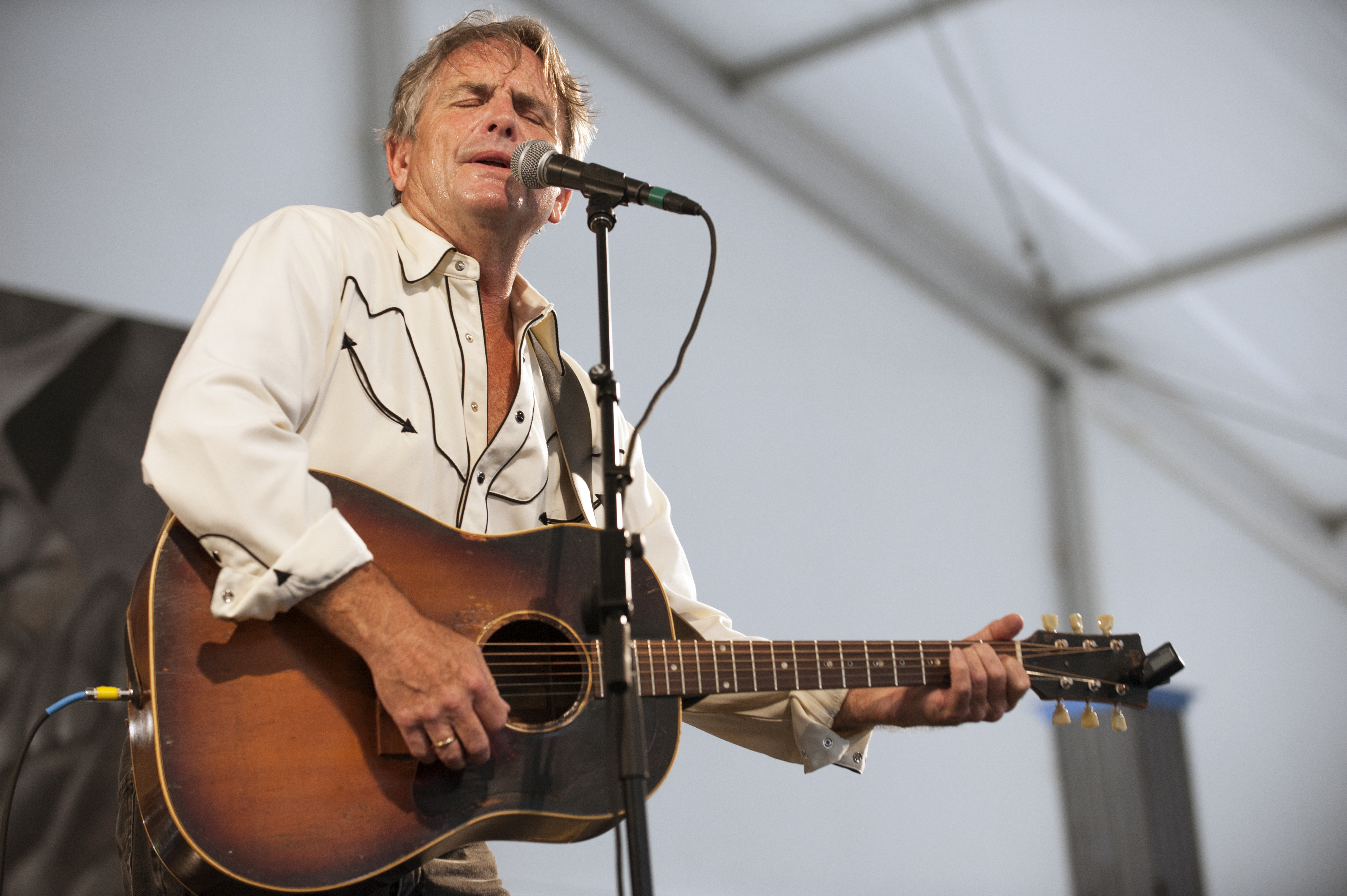 Photo by Brenda Ladd

MAMA welcomes back one of our favorites, Spencer Bohren. His roots in blues, folk music and gospel singing find a voice in the strings of the many instruments he has mastered.. the lap steel guitar, the banjo, the guitar, among them… all accompanied by his own beautiful baritone voice.
Performing since the sixties, the Wyoming native spent the better part of the eighties touring the country in an Air Stream trailer with his wife and  3 children, towed by their '55 Chevy Bel Air. Just picture Spencer's wife Marilyn booking gigs and plotting itineraries with no permanent mailing address, no internet, and no cell phone!  
Now living in New Orleans, Spencer is still frequently on the road in the U.S. and Europe.  Luckily for his audiences, Spencer has an unusually acute eye and ear and turns many of the encounters with people he meets along the way into mesmerizing stories, some poignant, some wildly hilarious. In response to widespread demand from his fans, Spencer has begun incorporating storytelling more often in his performances and has been invited to perform at storytelling festivals, including the National Storytelling Festival in Jonesborough. 

You will find a hint of Charles Kuralt and Garrison Keillor in a Spencer Bohren concert, as well as Hank Williams, Dylan, Muddy Waters and other Delta bluesmen, and a whole lot of original songs, and, of course, New Orleans music.  

Since he last played for MAMA, Spencer has recorded three new CD's: Seven Birds (solo), and collaborations with two other groups of accomplished musicians and songwriters in New Orleans: Rory Danger and the Danger Dangers (" a wilder-than-a-holiness-hayride of a band that is unlike anything you've heard before") , and The Write Brothers , four New Orleans musicians whose original songs celebrate New Orleans and roots music.
 ****************************************************************** 
We are thrilled to be working again with Ann Barnes (owner of Just for Lunch)  and Charlie Lawing for this concert. Overton Chapel (home of the Memphis Sound Lab) is at the intersection of East Parkway S. and Monroe, just before the southbound exit to Union.


THE PRE-CONCERT DINNER 
Just for Lunch is preparing New Orleans cuisine…a specialty of owner Ann Barnes. You will definitely want to come for this pre-concert dinner!  Everyone who came to the Bill Mize concert dinner could not say enough great things about the food, and many of those who came for the concert and saw our elegant and delicious dinner said NEXT TIME they'll come for dinner too!  
Dinner is from 6:00 until 7:30. If you arrive at 7, that will be a bit too late.  The Just for Lunch staff  needs time to pack up before the concert begins at 8:00.
We are not licensed to serve alcohol, but you may bring your own.  We will have wine glasses.   
 
THE DELICIOUS NEW ORLEANS MENU

Ø Choice of Crawfish Etouffe or Chicken Creole both over Rice
Ø Green Beans with Tomatoes and Basil
Ø Southern Chop Salad
Ø Homemade Rolls
Ø Raspberry and Brownie Squares
Ø Fruit Tea
Reserve dinner at this site: 
https://www.eventbrite.com/e/dinner-at-spencer-bohren-concert-dinner-only-concert-tickets-are-separate-tickets-17912432568
 or you can send a check to MAMA  PO Box 42024   Memphis TN 38174-2024.
 Mail by Sept 6
spencerbohren.com 
https://www.youtube.com/watch?v=5mX340AYkX0   " Hallelujah"

https://www.youtube.com/watch?v=TQOV7_bGrQU    "People Get Ready"