Memphis Acoustic Music Association
presents
The Cumberland Collective
Saturday,May 12, 2012 8 pm
Otherlands Coffee Bar 641 S. Cooper St.
Tickets: $8 at Otherlands and The Booksellers at Laurelwood
In February, a remarkable thing happened at the Folk Alliance International Conference in Memphis. A young "collective" of singer/songwriters from across the nation who have joined forces under the name The Cumberland Collective took the conference by storm. Everyone there who had a chance to hear them heard magic.

Memphis decided it wants more.

There's just not anything like the Collective and, once you hear them, you'll want the music never to end. They are 15 independent musicians who somehow found each other in Nashville and realized that together, they are formidable, irresistible, addictive. Their music is an eclectic mixture, ranging from old-time talking blues and soul to folk-pop anthems, original songs, and even a little country, with everybody (including the audience) joining in the music-making.

8 or 9 members of the Collective will be here for our show and we hope you'll show them how
OUR Music City audience welcomes great music!

http://www.reverbnation.com/c./rpk/490502?access_code=89033f5ab64885693ac3&auto_play=true
---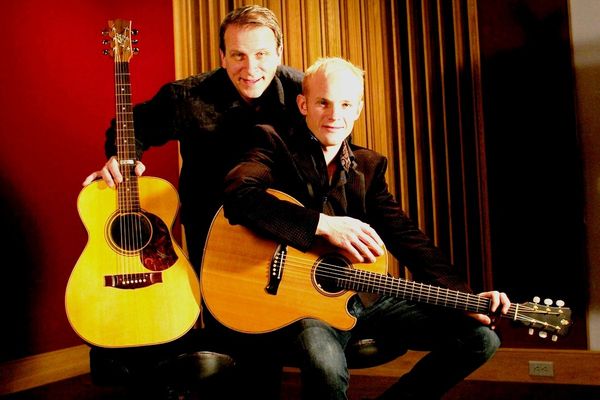 Memphis Acoustic Music Association
presents
The International Guitar Duo
Mark Mazengarb and Loren Barrigar
Saturday July 14, 2012 8 pm
Otherlands Coffee Bar 641 S. Cooper St.
Tickets: $12 at Otherlands and The Booksellers at Laurelwood
Students with ID $6
Continuing our tradition of bringing extraordinary musicians who are rarely heard in Memphis, we are proud to present the International Guitar Duo, New Zealand's Mark Mazengarb and New Yorker Loren Barrigar.
Loren and Mark first met in 2005 at Jorma Kaukonen's Fur Peace Ranch guitar workshop, working with the great Tommy Emmanuel. Mark was just completing his degree in classical guitar at the University of North Carolina and Loren was already established in New York, but they instantly recognized the strength they had as a guitar duo.
It would be more than two years before their paths converged professionally... in Nashville at the 2008 Chet Atkins Appreciation Society convention, an international gathering of hundreds of guitarists. They were added to the final show due to popular demand from those who had heard them throughout the week, wowed not only by their spectacular technical grasp of the guitar, but also by their spontaneous creativity.

Their varied repertoire consists of stunning guitar duets as well as songs (they both sing) and ranges from jazz to bluegrass and country, and if you like the thumb-picking techniques pioneered by guitar greats Chet Atkins, Jerry Reed, and Les Paul, you will be in music heaven.

The duo won the 2011 SAMMY (Syracuse Area Music Awards) for Best Album at the Northeast Music Industry Conference.
http://www.lorenandmark.com/press-kit.html