Mark Allen, Zeke Johnson, Candace and Robert Mache, Steve Lockwood
The Memphis Acoustic Music Association    

     presents 

Mark Allen, Zeke Johnson, Robert and Candace Mache, and Steve Lockwood    "In the Round"

Saturday,  Oct 19, 2013  8 pm Otherlands Coffee Bar  641 S. Cooper    278-4994    Tickets $12  at Otherlands, The Booksellers at Laurelwood, and online at http://memphisintheround@eventbrite.com

While MAMA concerts usually feature musicians from far away cities and countries, we cannot resist celebrating the great music of 5 of our local favorites.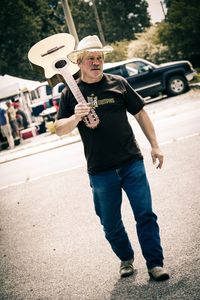 Mark Allen started playing guitar at age 7, taking lessons from Sophocles Pappas in Washington DC.  He fell in love with flamenco music and studied with flamenco masters Juan Serrano and Stanley Stuart.   Over the years, this early love has expanded to include many South American composers for guitar. 

Committed to making classical guitar music accessible to a wider audience, Mark engaged in what he jokingly called "guerilla guitar", dropping in on area restaurants, guitar in hand, ready to perform.  He boasts having never been asked to leave once the guitar case was opened.  Mark performed weekly during breakfast at Brother Juniper's and continues his monthly Saturday night performance at Java Cabana Coffeehouse. 

Mark is an active volunteer with the Cooper-Young Community Farmers' Market and can often be found at First Congregational Church, where his wife, Rev. Cheryl Cornish, serves as senior pastor.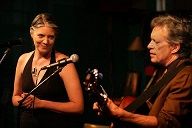 Hurricane Katrina delivered a ton of heartbreak to New Orleans, but she gave us Robert and Candace Mache. Robert Mache grew up in the Deep South of China (Hong Kong), where he learned to play British folk blues. A stint in the New York punk scene was next, then off to California as sideman for Steve Wynn, before falling in with the Continental Drifters in New Orleans, where he also played with Theresa Andersson and John "Papa" Gros. While recording with Gros, he tricked his wife, Candace, into singing on one track.  After that session, he couldn't keep her away from a microphone. Together, they dive deep into a song and bring up the pearls… especially of the torch song variety. Expect to be transported.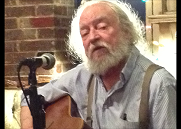 Zeke Johnson writes "Of the many true loves in my life (Ole Miss football and our cats) foremost is my dear departed wife Donovan who loved the blues as much as I.  I was a late starter, picked up the guitar at 21, just out of the Marines. One day I couldn't play, then, in a wink, I could. No Crossroads deal, like another Johnson.  It just happened.    I knew Fred McDowell, Booker White, Sleepy John Estes, to name a few, and played onstage with Furry Lewis, Jessie Mae Hemphill, and Mose Vinson.  I've played in beer joints, coffee-houses, even on WEVL radio. I'm currently headquartered at Java Cabana, last Friday of each month. My greatest thrills, I suppose, were playing at the Overton Park Shell and the Gaslight in Greenwich Village. I have a CD- my first ever-- 
OLD and YOUNG
-- with my periodic guitar buddy, Screamin' Eagle.  If you categorize me at all, call me Hippie Folksinger."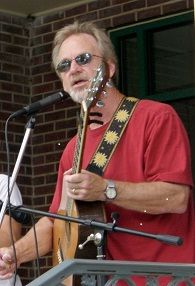 Steve Lockwood has long been known in Memphis for two of his passions--music and community advocacy.  He is executive director of the Frayser Community Development Corporation  whose mission is the revitalization of blighted neighborhoods.
Steve has been on the music scene in Memphis for many years and plays regularly at Java Cabana. He started playing guitar with his uncle David in the 1960's, while listening to the likes of Mississippi John Hurt and Woody Guthrie, and he and took  lessons from Memphis jazz great,  Ed Finney. A dedicated finger picker, Steve plays an eclectic blend of tunes and is the songwriter in this group of five.   Add your voice to the many who believe he should record these fine songs.      
Here is a link to Candace's stunning rendering of "Love Got in the Way"    
http://youtu.be/UFCNk8ZzTc0