Memphis Acoustic Music Association
presents
 Robin Bullock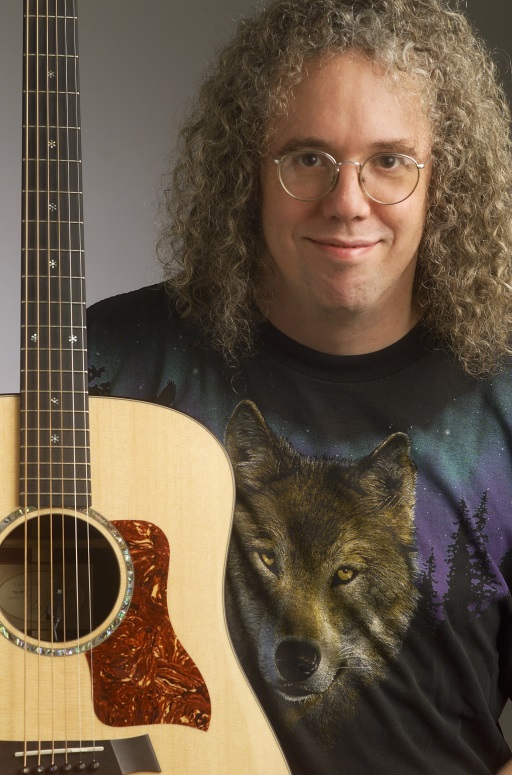 8 pm 
 Saturday,  February 8, 2014    

  Just for Lunch Restaurant       
3092 Poplar    
        $15



Tickets available online at https://www.eventbrite.com/e/robin-bullock-tickets-10195058695   or at The Booksellers at Laurelwood  (Jan 19)   
Hailed as a "Celtic guitar god", Robin Bullock is famous for his virtuosity on guitar, cittern and mandolin  and blends the ancient melodies of the Celtic lands and their vigorous Appalachian descendants into one powerful musical vision. From 17th-century Irish harp tunes to spirited jigs and reels to haunting and evocative original compositions, a Robin Bullock concert perfectly balances lightning-fast fingerwork one moment with tender, quiet intimacy the next, creating a unique and magical experience. Robin is a winner of the Association for Independent Music's prestigious INDIE Award (with the world-music trio Helicon), multiple Washington Area Music Association WAMMIE Awards, and Acoustic Guitar Magazine's annual "Editor's Pick" Award for his duo CD Celtic Guitar Summit with Steve Baughman. 


"Breathtaking...brilliant  technique, always in service of the music." - Guitar Player 

"Uncanny ability to combine precision, virtuosity and soul...his reputation as one of the best folk instrumentalists in the business is well-deserved." - Sing Out!

"A rare combination of technical virtuosity and emotional nuance...Robin Bullock has a deep appreciation of the power of music to touch people's hearts, and the skills to make that happen when he plays." - Dirty Linen, The Magazine of Folk and World Music
 


We are delighted to partner with Just for Lunch for this concert. The restaurant (inside Chickasaw Oaks shopping center) will open for dinner at  5:30.  We will reserve seats for you in the concert area if you come for dinner.    Call 454-0755 for reservations or email Justforlunch@bellsouth.net.  D

uring the concert,  "s

mall plates" will be available inside which you can take to your tables.   Wine will not be sold, but you are welcome to bring your own… no corkage fee. The shopping center will be closed, so come to the west entrance…facing the library.

MENU

Pork Tenderloin with Roasted Potatoes and Grilled Vegetables  $15.50
Wild Mushroom Ravioli with or without Grilled Chicken $11.50-$15.50
Pecan Encrusted Chicken with Long Grain and Wild Rice and Mixed Grilled Vegetables $12.50
JFL

 Spinach Salad with or without Grilled Chicken $11.50-$15.50
Small Plates available along with Dinner and Beginning of Show:
Baby Burgers with Sweet Potato Fries $7.50
Fried Oysters with Remoulade $8.50
Cheese Plate $6.50
MAMA thanks Lisa and Kip Butts for hosting Robin in their home!   

Robin Bullock.com
The Memphis  Acoustic Music Association 

 
presents  
Dennis Stroughmatt  et L'Esprit Creole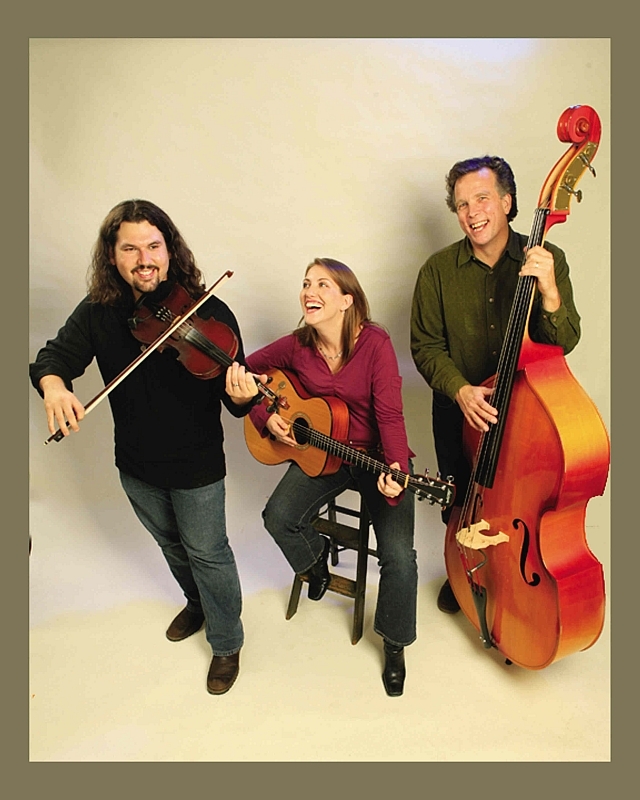 Friday,  May 2, 2014  8 pm
Otherlands Coffee Bar      641  S. Cooper St.   Memphis TN   
$15   tickets are at Otherlands,    The Booksellers at Laurelwood and online at   
 http://www.eventbrite.com/e/dennis-stroughmatt-et-lesprit-creole-tickets-11056848331
In the Heart of North America is a story that remains to be told, the story of the French Creoles who settled in southern Illinois over three hundred years ago. Along the Wabash and Mississippi River corridors, today they remain with their songs, stories and language, and one music group continues to carry the torch of this enduring culture ...Dennis Stroughmatt et l'Esprit Creole.
 
Born and raised in southeastern Illinois, Dennis Stroughmatt is an authority on French Creole music, traditions, and culture of "Upper Louisiana," ( Illinois,  Missouri and Louisiana Purchase area. )  First introduced to local French music as a teenager in Indiana, Dennis later moved to southeast Missouri and spent over three years studying and learning to speak Illinois Creole French, play the fiddle, and sing many of the traditional songs that have permeated the region for over three hundred years. He would also go on to live, work, and play music in the "Cajun country" of Louisiana and study in Quebec, thus completing the circle of French culture in North America. 
A medley of music, language, stories, and culture secreted away in the Missouri Ozarks now has a voice. Dennis Stroughmatt et l'Esprit Creole are its passionate ambassadors, expanding interest in a region that has been, in many ways, ignored by the history books. What many have considered to be long lost is alive and kicking. It'll make your soul jump, your head spin, and your heart glad to know that it is still here. As they say in the hills, "On est toujours icitte: We are still here!"
 
Summer 2012 saw a groundswell of "discovery" for the music of Dennis Stroughmatt et l'Esprit Creole.  Recognizing  Dennis's work in preserving the music and language of the Creole French communities around Old Mines and Ste. Genevieve, Missouri, various arts entities in Washington DC invited  Dennis and his band to perform in:
The Homegrown Concert Series (American Folklife Center at the Library of Congress)

The Smithsonian Folklife Festival

Old Songs Festival, New York

The Kennedy Center Millennium Stage

Keynote: AATF American Association of Teachers of French, National Conference
See the Kennedy Center performance video: http://www.kennedy-center.org/explorer/videos/?id=M5070

http://www.creolefiddle.com/creolefiddle.com/Home.html
 
"Dennis Stroughmatt et l'Esprit Creole ... the one music group carrying the torch of the enduring culture of Illinois-Missouri Creole traditions. ..A national treasure." —Missouri Humanities Council
 
 
https://www.youtube.com/watch?v=Heay7zhmC1w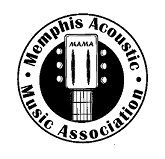 The Memphis  Acoustic Music Association

 
presents  
Clive Carroll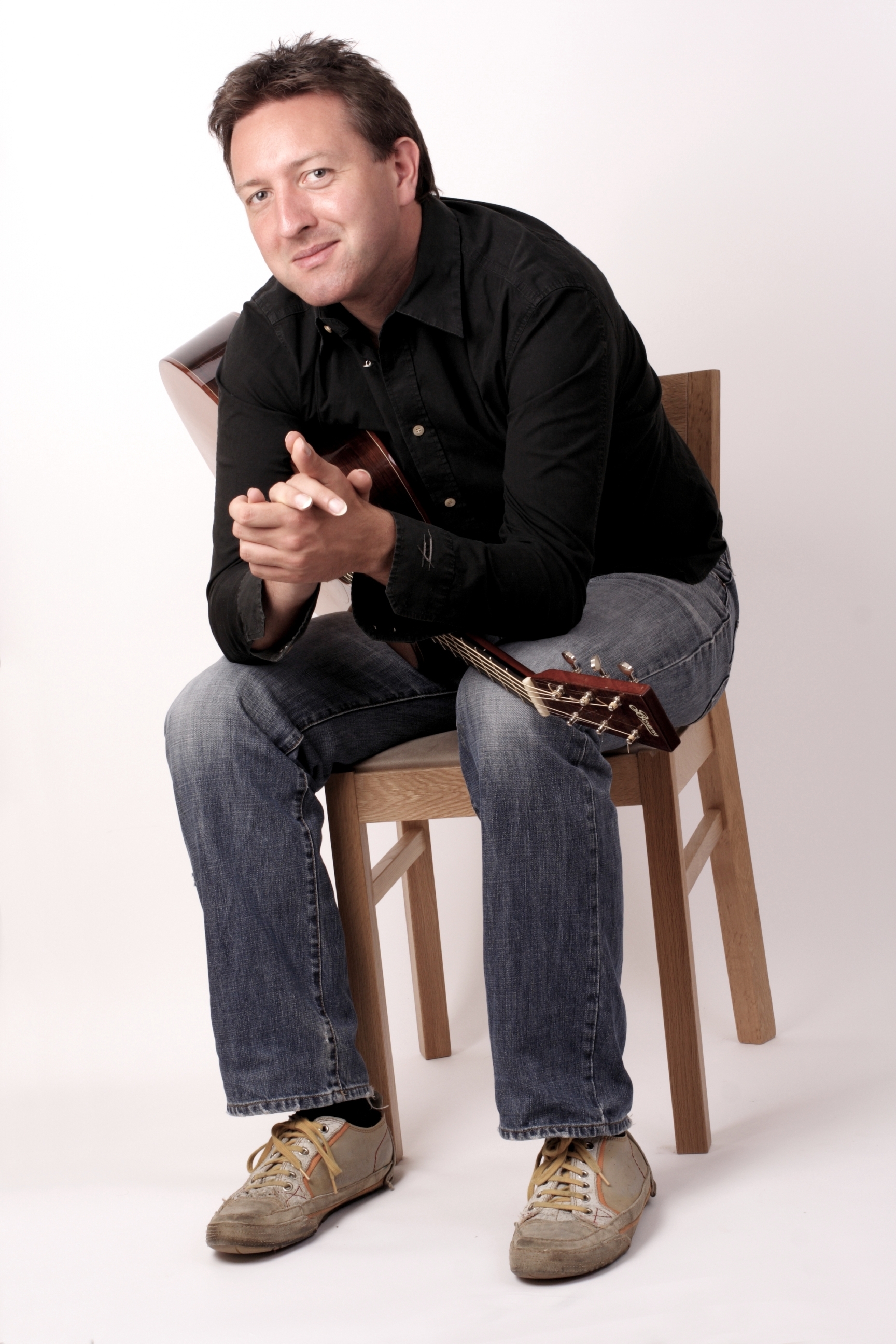 Saturday, March 1, 2014    8 pm. 
Just for Lunch  3092 Poplar Avenue
$20    tickets can be purchased at The Booksellers at Laurelwood  or online at
 
https://www.eventbrite.com/e/clive-carroll-tickets-10610874411
http://www.youtube.com/watch?v=DBUzaxpqGTk
http://www.clivecarroll.co.uk/media.html
Some of us think nothing of spending a lot of money at one of the area's pricier venues to hear a Yo-Yo Ma, a Renee Fleming, a  Joshua Bell. Although he is much too modest to suggest it himself, English guitarist Clive Carroll belongs in their company.

And on March 1, Clive Carroll returns to Memphis.   You will want to be there.
Described by Acoustic Guitar magazine as "the best and most original young acoustic guitar player and composer in Britain" and by Total Guitar magazine as "one of the Top 10 Acoustic Guitarists of all time, "  Clive has toured extensively throughout Europe, North America, and Australia and has  played on numerous film soundtracks including Driving Lessons, the score of which he co-wrote with John Renbourn.   
Clive Carroll plays the acoustic guitar as well as you are likely to hear it played by anyone, past or present, live or on recordings.

Mr. Carroll is no respecter of boundaries—his musical passport bears the stamps of a dizzying variety of genres.   He moves effortlessly from a Jerry Reed finger-buster to a stately Celtic march to "Stompin' at the Savoy"  to John Dowland's "Frog Galliard," all played flawlessly on a steel-string acoustic guitar.

  He is Foremost Among Fingerstylists, The Count of Call and Response, the Exchequer of Euphony, the Paganini of Pickers, the Which Than Which There is No Whicher.         written by John Reed

John Renbourn, who knows a thing or two about guitar playing, called Clive Carroll's first recording, Sixth Sense, "a milestone on the journey of the steel-string guitar."

fRoots magazine dubbed Carroll "truly a guitarist for all seasons."

 "a joyful fairground ride of instrumental styles spanning the fields of traditional, classical and jazz with inspirations running from newgrass and fusion jazz to Irish stylings"  Arts  Alive
Thank you, Ann Barnes and Just for Lunch, for welcoming us back for the third time. The restaurant (inside Chickasaw Oaks shopping center) will open for dinner at  5:30.  
We strongly recommend that you make reservations.
Call 454-0755 for reservations or email Justforlunch@bellsouth.net.
   Wine will not be sold, but you are welcome to bring your own.  The shopping center will be closed, so park at the west entrance…facing the library.
MENU   
Beef Tenderloin with Grits with Goat Cheese and Asparagus with Ribbons of Sweet Peppers    $24.00
Lobster Ravioli with Mixed Grilled Vegetables     $19.50 
Honey Jalapeno Chicken with Fiesta Rice and Corn and Black Bean Salad   $13.50 
Mediterranean Salad:  crisp romaine lettuce with roasted tomatoes, fresh mozzarella, olives, artichoke hearts, toasted pine nuts, and  balsamic vinaigrette    $11.50     add grilled chicken   $4.00
Fudge Pie with French Vanilla Ice cream
Coconut Cake
Lemon Parfait
$5.00 each
Small Plates:
Baby Burgers with Sweet Potato Fries $7.50
Fried Oysters with Remoulade $8.50
Cheese Plate $6.50
Sweets $6.00
The Memphis Acoustic Music Association
The Memphis Acoustic  Music Association   
presents 
Bryan Bowers
Thursday, November 6, 2014      7:00 pm        $15

at the home of Judy Kitts

For more information, contact Judy at kittsjp@gmail.com.

Tickets can be purchased on Eventbrite at 
https://www.eventbrite.com/e/bryan-bowers-memphis-acoustic-music-association-house-concert-tickets-13825230637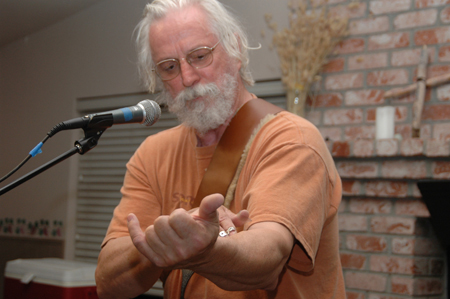 The Memphis Acoustic Music Association is delighted to present legendary master of the autoharp, gifted singer-songwriter, and celebrated storyteller Bryan Bowers in an intimate house concert.

Bryan is the recipient of countless awards and accolades, not the least of which are his induction into the Autoharp Hall of Fame in 1993, an honor shared only by Mother Maybelle Carter, Kilby Snow, and Sara Carter, and into Frets magazine's Gallery of the Greats, where his peers include Chet Atkins, David Grisman, and Itzhak Perlman.
.  

Those fortunate enough to have witnessed Bowers' previous MAMA concerts will agree that mere words cannot describe the experience. Bryan has a dynamic stage presence and an uncanny ability to connect with and charm his audiences with his amazing musicianship and captivating stories.  Come and be rendered speechless yourself.


"...This man makes more music from an Autoharp than you can imagine from a 12-string guitar and a harpsichord combined. He has more stage presence and charisma than any stage performer in recent memory."
 –The Washington Times  

"To call Bryan Bowers' performance simply a 'concert' would be inadequate if not inaccurate ... (it) could better be described as an experience!"  – Deseret News


http://www.bryanbowers.com/

Videos

https://www.youtube.com/watch?v=jktfwaUIzsI

https://www.youtube.com/watch?v=P03xvBdZZRI

Bryan will be on Live at 9 on channel 3 Thursday morning toward the end of the show and he will also be Marybeth Conley's guest on her radio show at noon on KWAM 990.  Thank you, Marybeth and Alex, for being MAMA supporters!